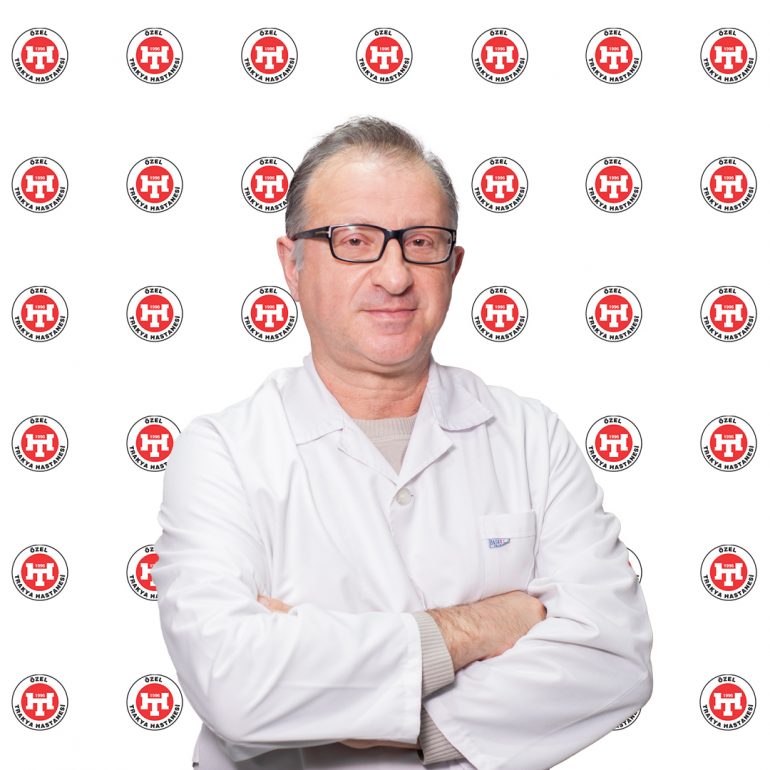 Op. Dr. Muzaffer MEMİŞ
Brain and Nerve Surgery Specialist
He was born in Trabzon in 1966. He completed his primary, secondary and high school education in Trabzon. he entered the Istanbul Cerrahpaşa Faculty of Medicine in 1982 and graduated in 1988. Erzurum Tekman Health Center performed its compulsory service in 1988-1990. he worked at Trabzon State Hospital in 1990-1992. he started his residency at Trakya University in 1992. he received his specialty in 1998. in 1994-1995, Cerrahpasa Faculty of Medicine neurosurgery i A.B.D.he also worked at the. he started working at Edirne State Hospital in 1998. Currently, he continues to work in the neurosurgery department at the Private Trakya Hospital in Edirne. He has certificates from specific trainings he has received in various fields.
Events He Participated In
NUBAC TRAINING CERTIFICATE Nubac Training Course 11-12 July 2007
CERTIFICATE of RECOGNITION For Successful Completion of Balloon Kyphoplasty Surgery Trainnig Program October 05 – 2006
MICRONEUROSURGICAL ANATOMY 2nd International Symposium on Microneurosurgical Anatomy September 30 – October 03 2004
prof.Dr. M. GAZI YAŞARGIL DAYS Microsurgery of Brain Tumors Training Program May 26 - 29, 2003 AEGEAN SPIN REVIEW-2003 Symposium and Cadaver Course November 15-18 2003
CERTIFICATE of ATTENDANCE Cerebral Venous System , Meningimomas , Turkish Neurosurgical Society June 03-08 2002
CERTIFICATE of STRYKER HOWMEDICA COURSE Clinic of Neurosurgery, Schwerin , Germany Course Chairman, Dietmar Salger , MD 16 – 17 October 2000
Anatomy of the INSULAR-HIPPOCAMPAL Region and Surgery for Epilepsy November 11-12, 1999
MIDAS REX INSTITUTE Pneumatic instrumentation for Neurosurgical Procedures-1999
WORLD FEDERATION of NEUROSURGICAL SOCIETIES TRAINING COURSE WFNS Course 15-16 May 1999
MEMBERSHIP OF THE TURKISH NEUROSURGICAL SOCIETY 15-09-1998
TURKISH NEUROSURGICAL SOCIETY 7. Scientific Congress 4 - 9 May 1993
Istanbul University Cerrahpaşa Faculty of Medicine Certificate of Participation

DR. Muzaffer MEMIŞ is a member of the Turkish Neurosurgical Society and the Nervous System Association.