EMERGENCY MEDICAL SERVICES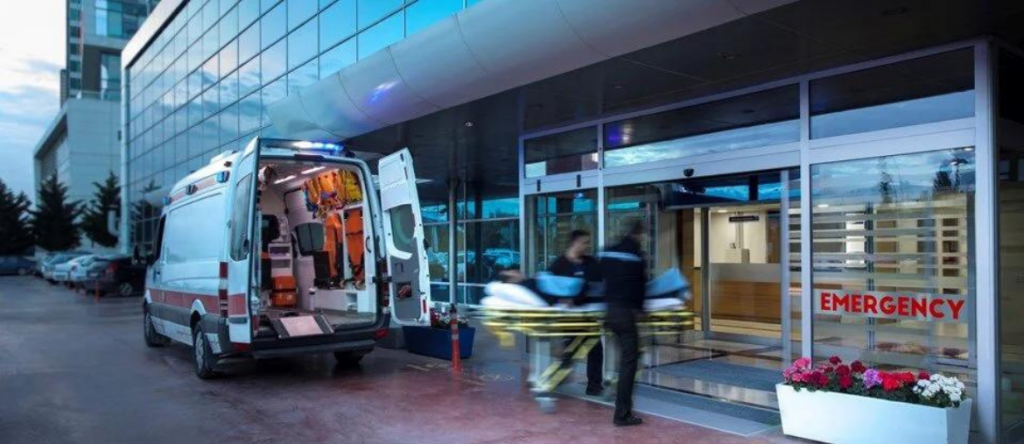 Our hospital provides uninterrupted Emergency Services 24 hours a day, including public holidays, and if deemed necessary by our Emergency physicians, our specialist doctors available in all our branches can be invited to a consultation.
In addition, our Central laboratory and Imaging (radiology) center, together with our emergency department, continue uninterrupted service 24/7 and can give results to our patients quickly and reliably in diagnostic applications.
The experienced emergency department and ambulance dec of our hospital are at your service around the clock with the awareness of how important seconds are on the fine line between life and death. Our team of doctors, paramedics and ambulance drivers and our fully equipped ambulances are ready to be on duty 24 hours a day, 7 days a week for any requests that may arise.
The patient is reached as soon as possible in case of an emergency, accident or any medical case, ambulance teams perform the necessary medical interventions on the patient on site and/or in the ambulance, the ambulance team receives medical support from the relevant specialist doctors at the hospital if necessary and provides preliminary preparation at the hospital according to the patient's condition.
2. Our Emergency Department, which is leveled as a step; Triage and Registration area, Trauma room, Resuscitation Room, Women's and Men's and Children's Observation Areas, is with you with its experienced physicians and team for any time you need.