NEUROSURGERY OF THE BRAIN, SPINAL CORD and NERVES (NEUROSURGERY)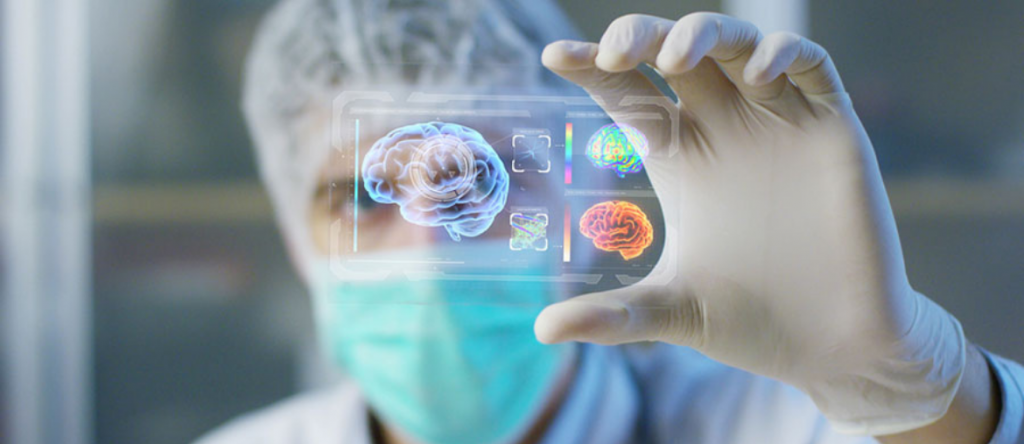 Neurosurgery, i.e. Brain, Spinal Cord and Nerve Surgery, is one of the dynamic and constantly evolving areas of today's medicine. The department of Brain, Spinal Cord and Neurosurgery (Neurosurgery), which is the branch of medicine that requires the most attention and experience, requires high technology, science and an experienced team to work with. Following the latest innovations in this field, Trakya Private Hospital provides quality, experienced and qualified diagnosis and treatment services in both brain and spinal cord and neurosurgery. Advanced technical infrastructure and equipment are available to perform all brain, spinal cord and nerve surgeries, including brain surgeries featured in our hospital's Brain, Spinal Cord and Nerve Surgery.
– Neurovascular surgery
– Cerebrovascular diseases(vascular diseases of the brain)
– Aneurysms
– Arteriovenous Malformations
– Cavernomas
– Neuro-oncological surgery
– Brain tumors
– Glial tumors
– Meningiomas
– Tumors of the pituitary gland
– Metastatic brain tumors
– Tumors of the skull base
– Pontocerebellar corner tumors
– Pineal tumors
– Intraventricular tumors
– Spinal diseases surgery
– Cervical, thoracic and lumbar disc surgery (endoscopic/microsurgery)
– Fractures of the cervical, thoracic and lumbar spine
– Tumors of the spine and spinal cord
– Scoliosis
– Degenerative spine diseases
– Surgery for peripheral nerve diseases
– Tumors of the peripheral nerve
– Entrapment neuropathies
– Carpal tunnel syndrome
– Ulnar groove syndrome
– Tarsal tunnel syndrome
– Functional neurosurgery and pain surgery
– Trigeminal neuralgia
– Microvasculardecompression
– Epilepsy surgery
– Spasticity surgery
– Epiduroscopic interventions
– Hydrocephalus operations
– Endoscopic 3. ventriculostomy
– VP shunt operations
– LP shunt surgeries
– Anomalies of development
– Meningomyelocele
– Tethered cord syndrome
– Arachnoid cyst
– Craniosynostosis
– Chiari malformation
– Head injuries
– Subdural hematomas
– Intracerebral hematomas are treated; The most appropriate anesthesia method is selected taking into account the medical history, complaints, laboratory examinations, medications used and the operation to be performed.
In general, there are 3 types of anesthesia according to their level; General anesthesia, Regional anesthesia (epidural, spinal) and Local anesthesia.
General Anesthesia is a condition in which consciousness, reflexes and activity decrease and pain disappear without temporarily changing vital functions by blocking transmission at the brain level. If the patient does not have any accompanying advanced health problems, it can be applied in almost all types of surgery.
Regional Anesthesia is the blocking of conduction at the spinal cord level. It is divided into spinal and epidural.
+ Spinal anesthesia is the administration of a local anesthetic drug into the spinal fluid. It is a complete numbness of the areas below the navel level (from the waist down). During spinal anesthesia, the patient is awake. The effect of spinal anesthesia persists for 2-4 hours. Cesarean section, prostate surgeries, leg surgeries (varicose veins, prosthetics, etc. it can be applied safely in initiatives such as ).
+ Epidural anesthesia; Local anesthetic and narcotic agent are given out of the spinal cord with a catheter inserted and the nerves are anesthetized. Pain disappears in areas that are below the applied level. In painless childbirth and cesarean sections, regional anesthesia is preferred due to the comfort and confidence it provides to the mother and baby. Because it allows the mother to stay awake during cesarean section, the mother can hold the baby as soon as it is born. It is most often used for cesarean section, hip and knee replacement, foot and leg operations, as well as postoperative pain control, including painless delivery.
Local Anesthesia is preferred especially for surgical interventions performed in small areas. Here, only the area where the intervention will be performed is anesthetized, the patient's consciousness is kept in place. A local anesthetic substance is injected around the area where the surgery will be performed with the help of an injector, and the nerve areas here are anesthetized. It is also called infiltration anesthesia. after waiting for 3-5 minutes, surgical intervention can be performed. This method is preferred in cases such as emptying the abscess, closing small skin incisions with stitches. According to the properties of the anesthetic substance used, the effect of anesthesia passes after a certain period of time.