The drug is effective only if used correctly. But, unfortunately, about 50% of drugs are used inappropriately all over the world.
The physician who decides which drug to use, the pharmacist who provides the drug under appropriate conditions, and the nurse or patient /patient relative who applies the drug are the parties responsible for ensuring rational use of the drug.
Do not use medication with advice and only use prescription medications prescribed by your doctor specifically for you.
Ask your doctor or pharmacist for information about possible side effects of the drug you are using, the drug's nutritional and drug interactions.
Do not use antibiotics without prescribing your doctor.
The medication and antibiotics prescribed by your doctor specifically for you should be used for the recommended period of time. Its use should not be interrupted, the amount should not be changed without consulting a doctor.
Medicines should not be stored in the refrigerator unless indicated in the instructions for use.
Medicines that should be stored in the refrigerator should definitely not be stored in the freezer (freezer) and frozen.
It should be remembered that under improper storage conditions, the chemical structure of the drugs may deteriorate, that is, they may lose their effect or even undesirable effects may occur, poisoning may occur.
If you are pregnant, planning to get pregnant, or breastfeeding, if there is a drug use, be sure to tell your doctor and pharmacist about it!
Your medicine should not be used by chewing, breaking, dividing, or dissolving in water without asking your doctor or pharmacist.
Medicines should be stored in places where children cannot see, reach, protected from light and moisture, and in packaging.
Care should be taken not to skip doses and take the drug at the same time every day.
Cut or opened packages should not be purchased, medicines that have expired should definitely not be used.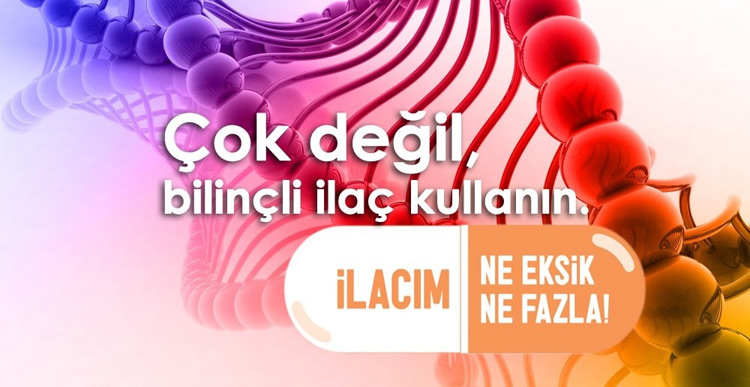 Rational Use of Drugs